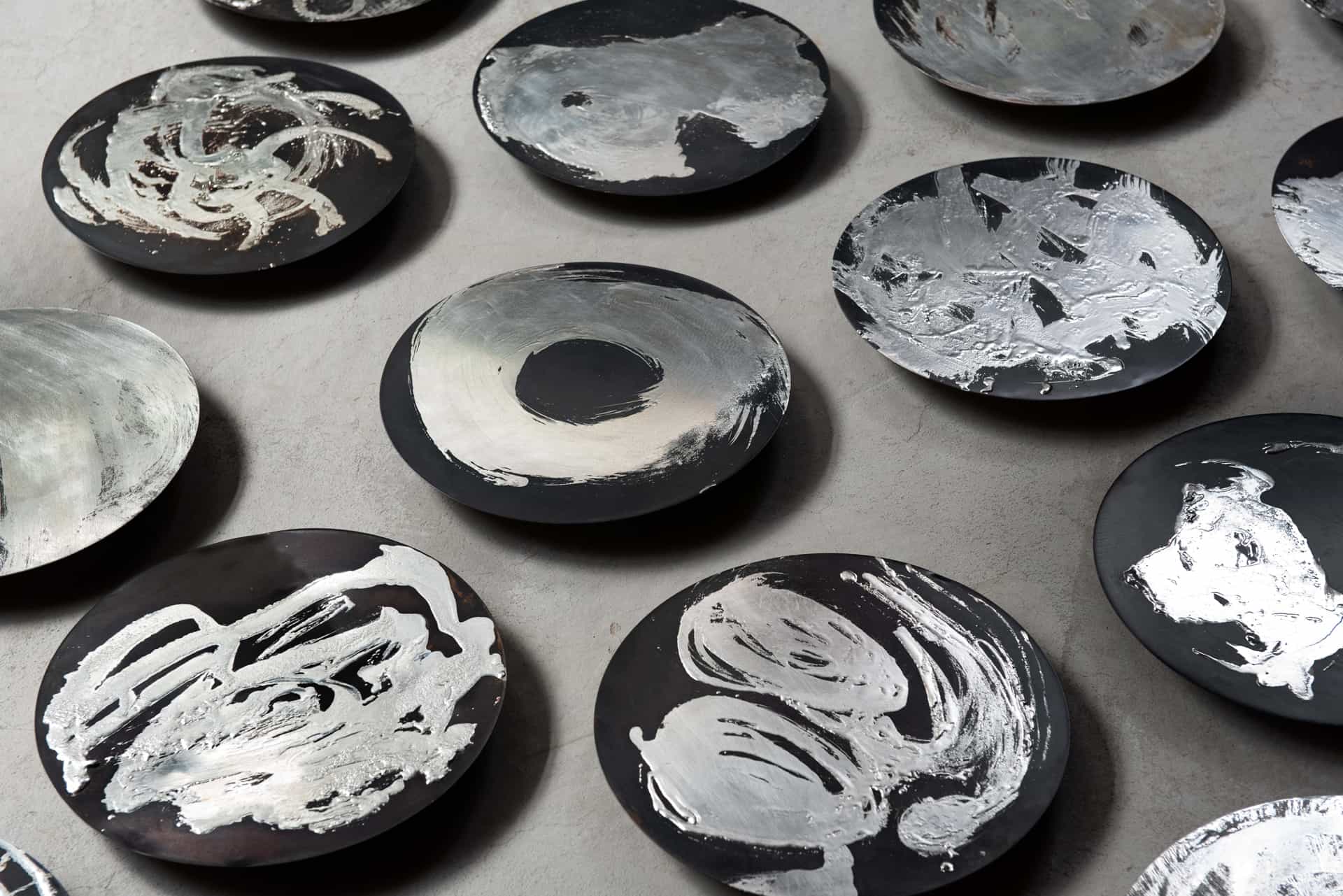 Meguru is a series of plates made through a workshop with the community of Tsubame-Sanjo, a Japanese town renowned for over 400 years of metalworking. Inspired by Jeong Kwan's philosophy, this project aims to elevate the dining experience to connect the minds of every part of the process from crafting to dining.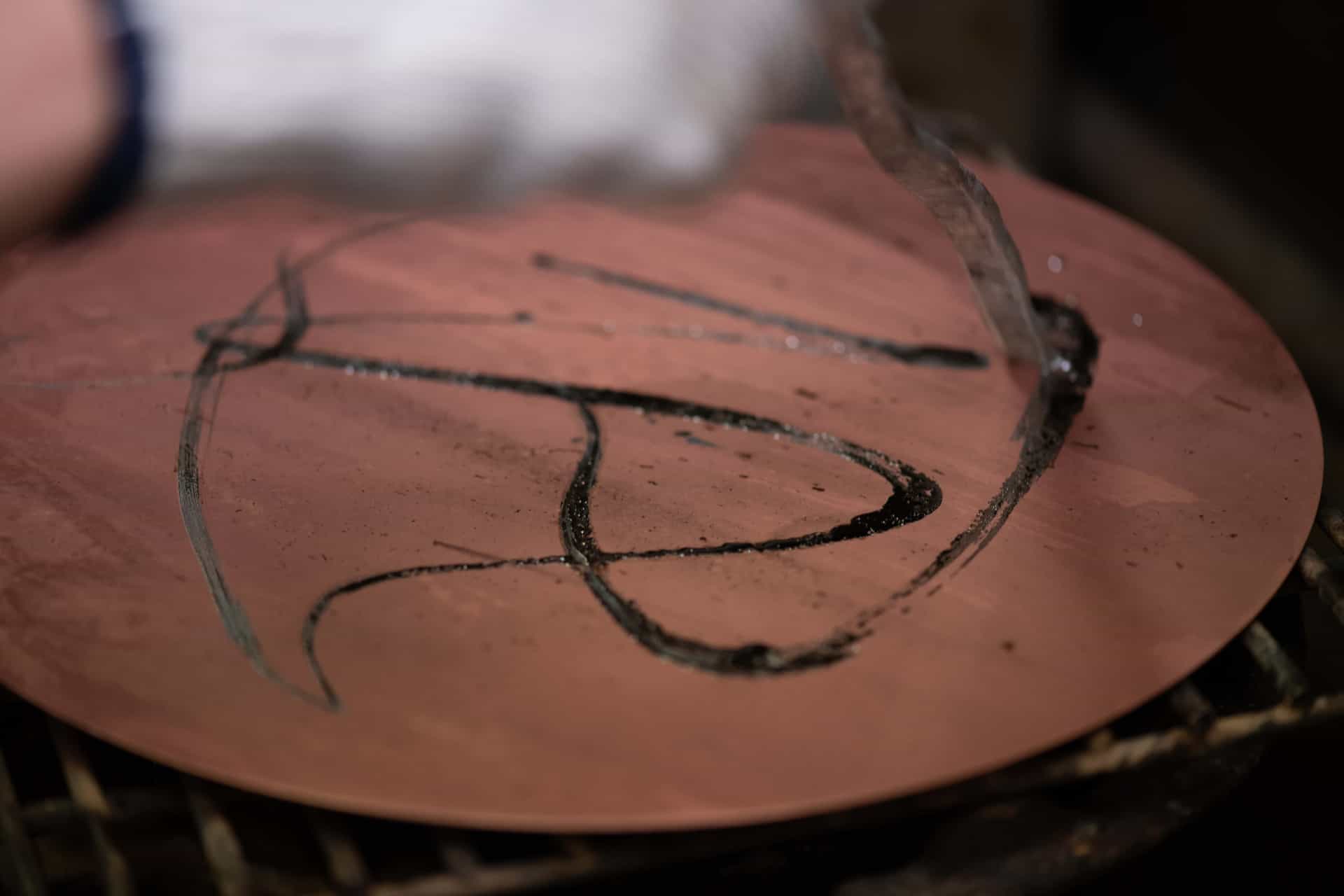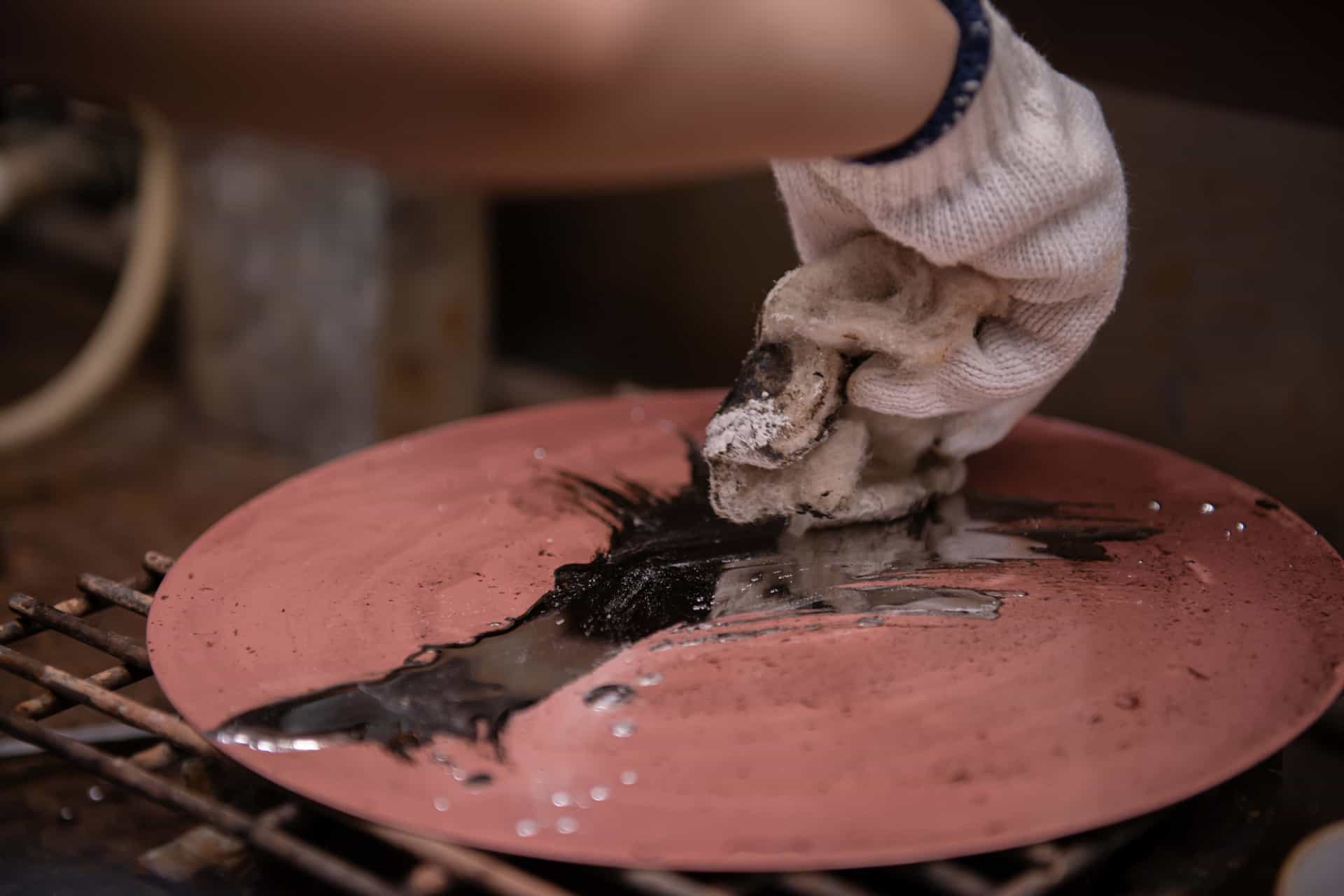 Each plate in Meguru was produced by members of the Tsubame-Sanjo community, including craftsmen and children. Starting from an identical disc of copper, each plate was customised through the process of tinning (錫引き). Although traditionally a technique to prevent rusting and increase longevity, Meguru applies the technique as a manner of self expression. In a manner similar to calligraphy, each participant hand wiped molten tin onto the copper surface to create a unique, mirror-like pattern.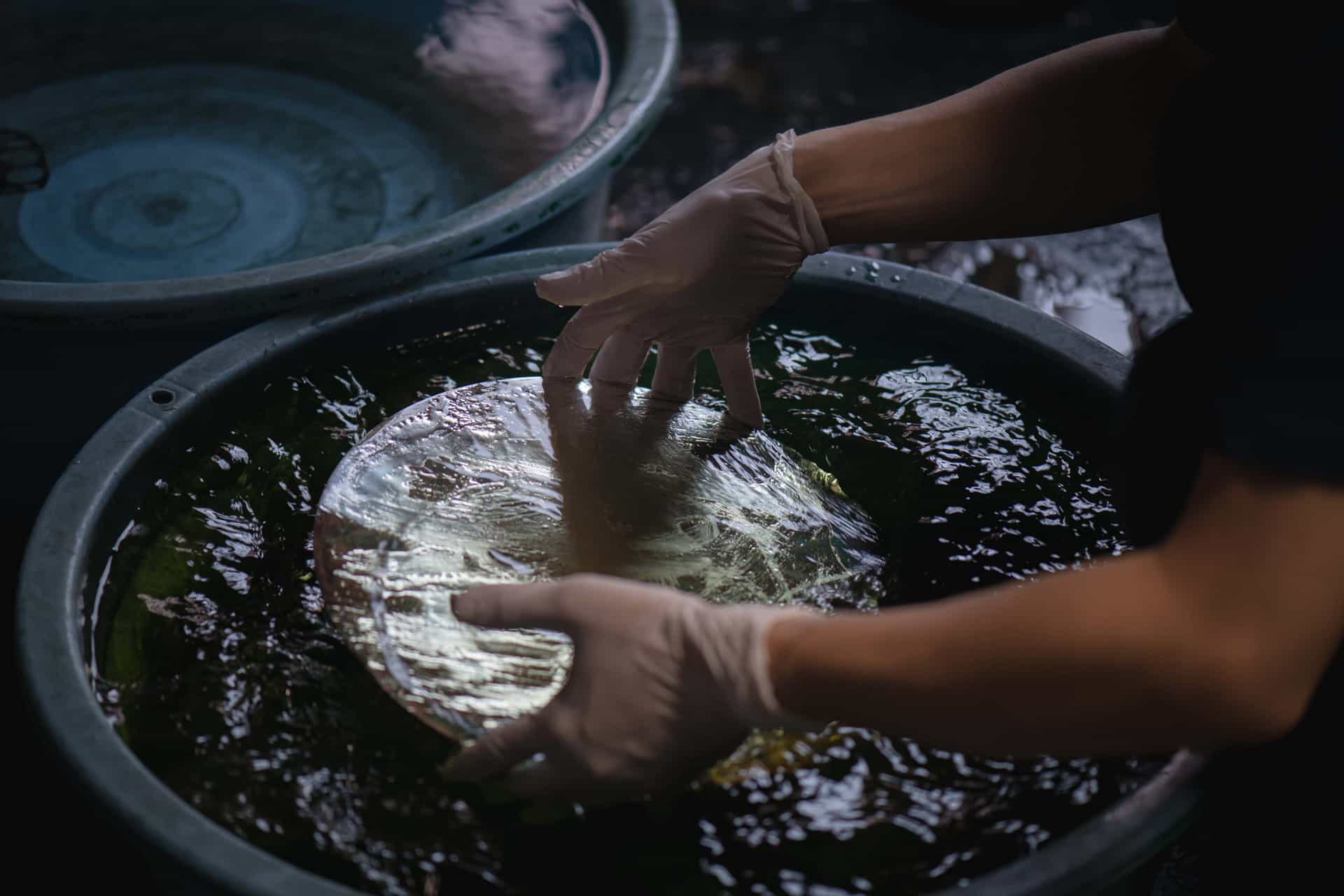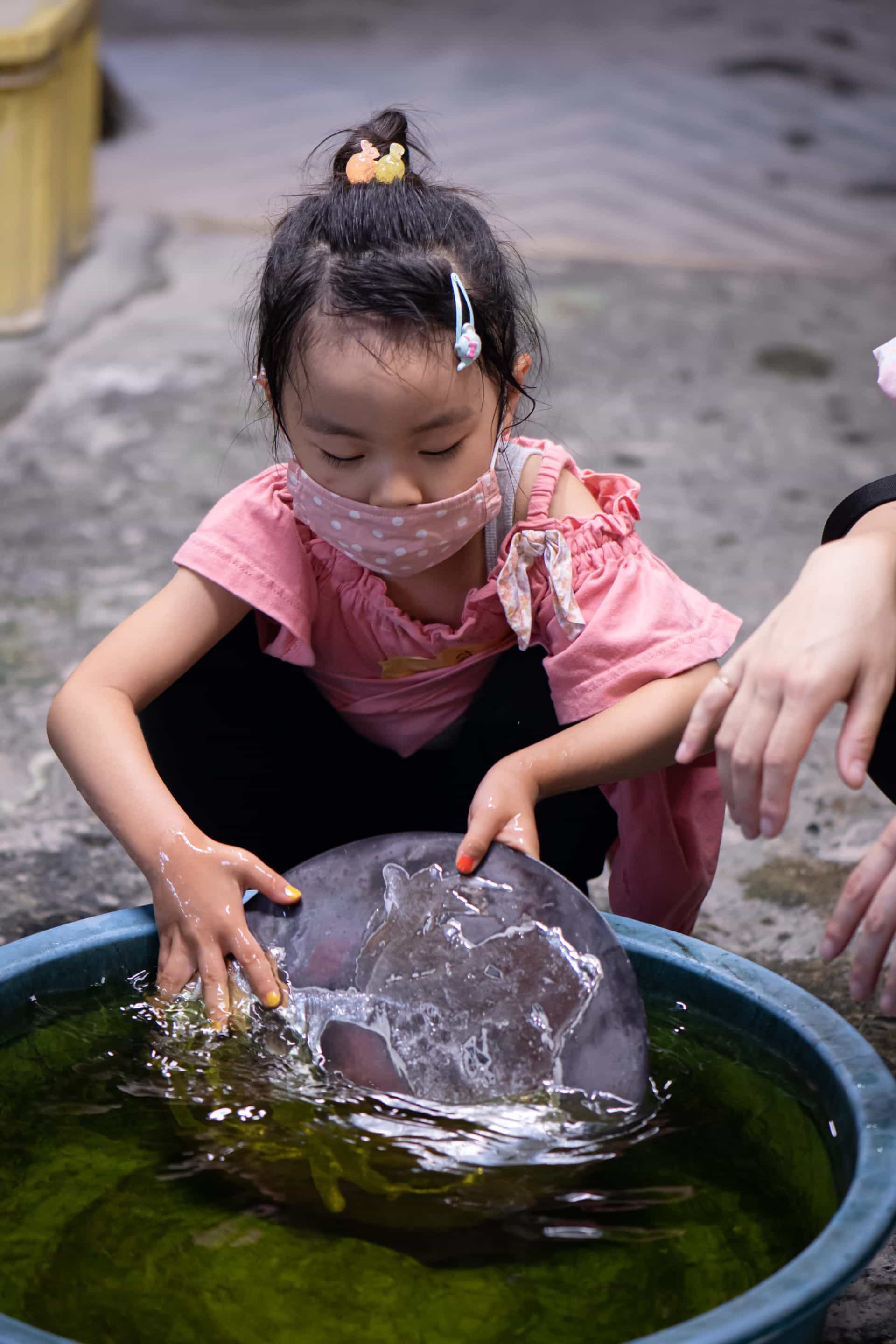 This was a very personal and intimate process as each resulting design was a direct reflection of the maker, and how they see the world. By involving the community, the plates act as a collective reflection of Tsubame-Sanjo's circular attitudes centred around locally sourced materials and traditional craft techniques.